Allen Chi encourages individuals of all ages and skill levels to learn how to play chess online with
Chesscademy
!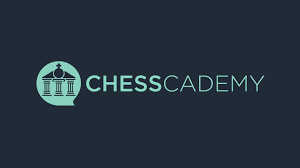 Playing chess is an excellent way to exercise your mind.  Whether you're young or old, chess can keep your brain active and healthy.  Learning how to play the game can prove extremely beneficial for your cognitive abilities and mental strength.  But where do you turn if you've never played chess before but wish to learn (without worry or stress)? Chesscademy has you covered!
Chesscademy is an online resource for learning how to play chess.  Upon entering the site, Chesscademy will first assess your ability level by asking you "Are you new to chess?"  
If you select "yes," you will be redirected to the beginner's path.  This particular path begins with a video. The video, appropriately titled "Getting Started," walks viewers through the basics of the website.  Essentially, Chesscademy offers a variety of lesson plans called "paths." Each path consists of a list of tasks, which include interactive practice games, videos, reading material, and more. Users check off each task as it is completed, giving even the least experienced beginner a feeling of accomplishment as they take on the endeavor of learning this challenging — and fun! — game.  The beginner's path starts with the fundamental basics of chess.
If you select "no," you will be redirected to a quick game against Chesscademy's all-knowing computer.  The result of your match will tailor a learning plan/path appropriate for your skill level. Like the beginner option, this path will offer a variety of games, videos, reading material, and more in order to up your game.  Although Chesscademy was initially created to benefit the novice players and newcomers of the game, it has since developed into a worthy resource for helping self-proclaimed experts polish their skills.
Whether you've never played a game of chess before, or you've defeated hundreds of opponents, Chesscademy is an excellent resource for fine-tuning your approach to chess! As an avid chess player and gaming enthusiast, Allen Chi recommends this site to all!