Allen Chi is a gaming consultant and based in Las Vegas, Nevada. He is constantly looking for new ways to combine his passions and personal hobbies for chess, gaming, and technology, with community work and support for the greater good. 
Fortunate enough to enjoy a successful career and happy, healthy personal life, Allen Chi is also an active philanthropist is eager to help those in need gain access to tools and resources that will allow them to lead their own happy and successful lives. Over the years, he was pleased to find out that many other individuals were working to do the same through a wide range of charities and nonprofit organizations helping individuals and families all across the world.  
Taking his passions for gaming, technology and chess, Allen Chi has stepped up as a community leader showing support and raising awareness for many related charities and organizations.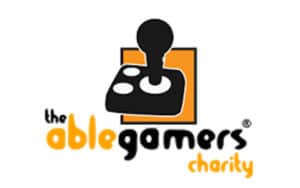 Some of his favorite charities, groups, and events related to gaming, chess, and technology include:
Gaming Charities and Events
Extra Life

Games Done Quick
Chess Charities and Organizations
The U.S. Chess Trust

The United States Chess Federation

Charity Chess
Tech Charities & Non Profits
Girls Who Code

One Laptop Per Child
Learn more about these unique and awesome charities on their respective pages on this site! There are many ways to get involved in these charities as well as charities that relate to your own special interests and passions.
From a young age, activities related to chess, tech, and gaming played a major role and had a significant impact on Allen throughout his childhood and into his adult life. In different ways these activities contributed to his education, social life, developmental skills, and much more. Realizing that many children around the world do not have such easy access to these tools made him want to do something that would leave a positive impact on the lives of others. By raising awareness and supporting these various groups and charities, Allen Chi is able to help kids like him grow up with the same opportunities and resources that have lead him to where he is today. It is one thing to be able to engage in the activities you love, but it becomes something even greater when you are able to share your passions with others and help those in need.