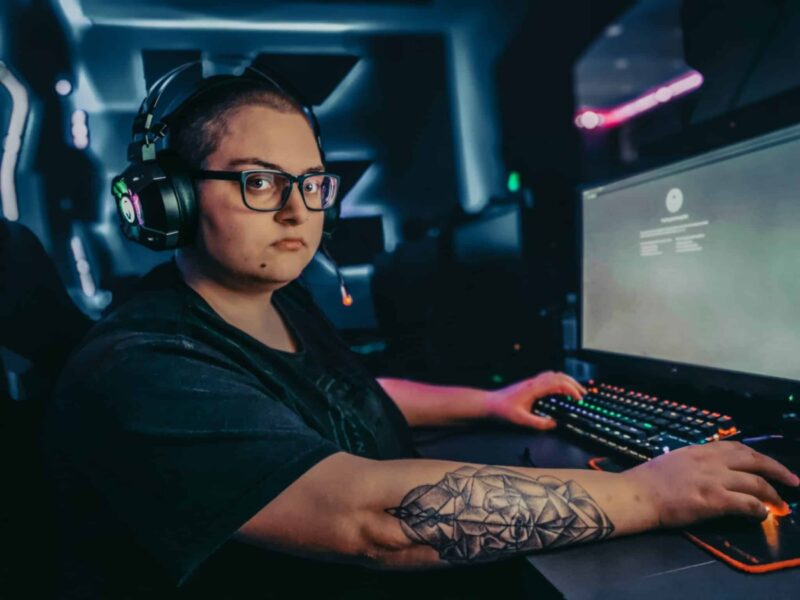 Are you a passionate gamer wanting to take your talents into the competitive arena?
Whether you dream of becoming a pro gamer in the esports industry or just want to sharpen your skills, these tips will get you started.
Here are my 5 tips for getting into competitive gaming:
Competitive Gaming: 5 Tips to Get Started
Choose Your Arena
The first step is selecting a game. Popular esports games like League of Legends, Call of Duty, and various fighting games offer vibrant communities and competitive leagues. Get into the games community that resonates with your interests and skills.
Invest in the Right Equipment
Just as traditional sports require the right gear, competitive gaming needs proper equipment. From a reliable gaming PC to a comfortable chair, ensure you have the right setup. This not only enhances your performance but also looks after your mental health and physical well-being.
Join Leagues and Tournaments
Start participating in leagues and tournaments, regardless of your current skill level. This exposure is crucial. You'll learn from each game tournament you play in, building experience and getting a feel for the competitive environment.
Learn from Professional Gamers
Watching and learning from professional gamers is invaluable. Join an esports team or community where you can interact with experienced players. Platforms like Twitch and other streaming platforms are great for watching pro gamers in action and picking up strategies.
Improve Your Skills
Becoming a pro gamer in the esports industry is a journey. It requires dedication, practice, and a continuous thirst for improvement. Stay updated with game industry news, game developer updates, and practice regularly. Don't forget to balance gaming with maintaining your mental health and physical wellness.