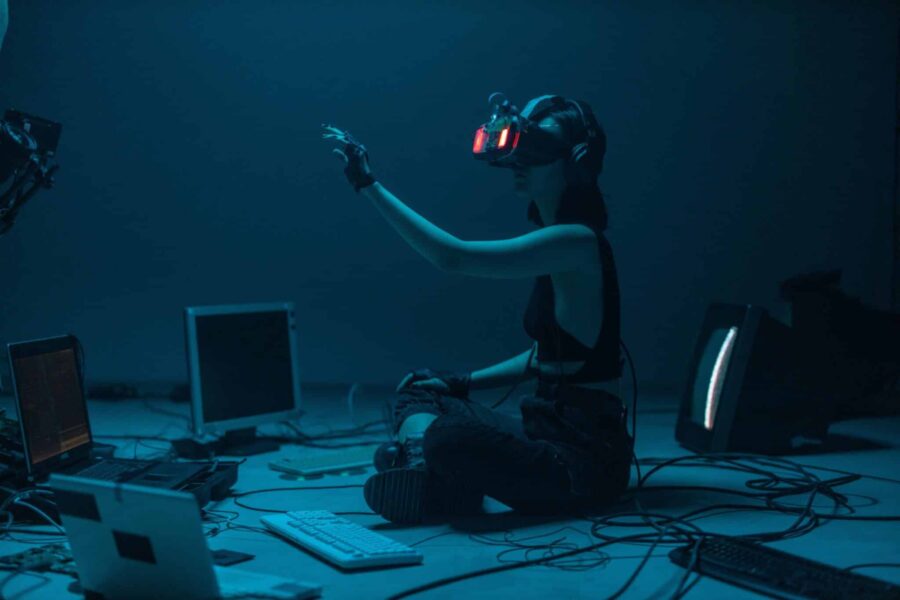 AI is changing the world – for better or worse – and the gaming industry is no exception.
Artificial intelligence is nothing new in the gaming world. In fact, Space Invaders was using it way back in 1978! However, AI has come a long way since then, and it is revolutionizing how we all play video games.
Let's take a look at 4 ways AI is being used in gaming today.
How Is AI Used In Gaming?
1. Better NPC's
Most NPCs (non-playable characters) are controlled by a scripted "decision tree". The problem with this is that their behavior can become repetitive. Basically, these NPCs have a predefined set of reactions based on the player's moves. After a while, their behaviors get a little too predictable.
However, with AI, characters can make spontaneous decisions that allow the game to feel more organic and realistic. This is due to AI's ability to process vast amounts of data at a rapid speed.
2. Smarter NPC Navigation
Most games use either grid-based pathfinding, navigation meshes, or waypoints to allow NPCs to navigate around their world. With AI however, characters can navigate complex and dynamic worlds seamlessly. Whether it's avoiding obstacles in real-time or finding the quickest route in a maze, AI ensures characters move more naturally within the game's universe.
3. More Realistic Gameplay
One of the standout features AI brings to the table is the human-like behavior of NPCs. With AI integration, characters in games don't just follow a script; they observe, react, learn, and even show emotions. This level of realism ensures that players are truly immersed in the experience. Interactions feel genuine, and the virtual world mirrors the unpredictability of the real world, making games multi-dimensional and engaging.
4. Tailored Gameplay
We've all been there – that point in a game where everything starts to feel a bit too familiar or monotonous. AI is here to change that. By observing and learning a player's style, preferences, and strategies, AI can tweak the gameplay to offer customized challenges. It's like having a game that evolves with you, constantly pushing your boundaries and ensuring every gaming session is unique.