With the tech industry continually growing and leading many innovative programs and developments, it only makes sense for the industry to lead the way for increasing the growth of charitable donations and community initiatives.
Successful tech names like Apple, Google, and Amazon have made great contributions over the years, giving back to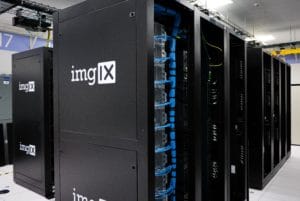 tech charities and other tech-driven organizations to both improve the industry as well as the lives of all individuals. Their efforts and the efforts of others with a passion for the industry like Allen Chi, have worked to help close the gender gap and contribute to the future of tech to ensure that upcoming generations have the knowledge, tools, resources, and drive to further enhance advancements in technology, science, and IT.
Some of the top charities and organizations Allen Chi has supported include:
Girls Who Code



Jobs in tech offer some of the fastest growing professional opportunities across the globe, however it seems that many girls and women are being left behind. Because of this, Girls Who Code strives to close the gender gap in technology by providing programs and learning opportunities to middle school and high school students that will lift their confidence while improving their skills in math, computer science, technology, and other related fields. Founded merely 5 years ago, Girls Who Code has plans to reach over 40,000 girls this year all across the United States.



One Laptop Per Child 

As access to technology becomes more and more important in the professional world, Allen Chi and others in the community are working to create wider availability to these tools and resources. One Laptop Per Child is an organization that shares these values with the mission of providing low-cost, low-power laptops to underprivileged children all across the globe. When children are able to enhance their education while also connecting to each other and the world, they are able to live more fulfilling lives looking towards a brighter future with creativity, curiosity, and innovation.