Recently, philanthropist and charity influencer Allen Chi has become interested in supporting new positive initiatives within the community through Teachers Village.  
In the past few years, the cost of living has skyrocketed in Newark, New Jersey.  As a result, the local education system has suffered. Increased cost of rent and basic necessities have discouraged educators from pursuing careers in the area.  The city's response to the devastation is an all-new living community known as Teachers Village.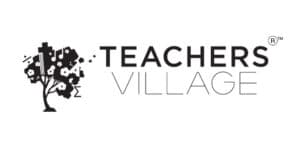 Teachers Village is a mixed-use community which stretches across 5 blocks in downtown Newark. In an effort to attract and retain educators, Teachers Village offers educators and their families affordable living accommodations.  Combining residential, commercial and academic properties, the Village consists of 3 charter schools, a daycare, 204 residential units and 65,000 square feet of retail space. The first of its kind, the community offers a unique opportunity to students and educators.  With commutes from home to work as short as 3 minutes, teachers are able to spend more time focused on developing lesson plans and maintaining after-school activities. This presents students with more learning opportunities than ever before.
Allen Chi is particularly intrigued by the innovation of Teachers Village.  The community strives to benefit not only professionals pursuing careers in education, but the children receiving the education as well.  Allen Chi is a strong believer in the notion that children are the future. He thoroughly enjoys lending his help and support to efforts which seek to benefit youth education.  He is hopeful for the success of the budding program which he believes is ahead of the curve. If the project proves to be particularly successful, Allen Chi hopes to see similar programs pop up across the United States.  Only time will tell how this revolutionary community will impact educators and students.