Are you passionate about creating immersive digital worlds, engaging characters, and captivating gameplay experiences? If you're a budding designer with a love for gaming, then the dynamic world of game design might be the perfect avenue for you to explore.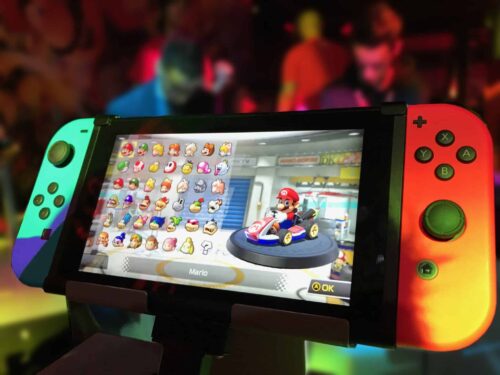 The gaming industry is booming, and the demand for skilled designers is higher than ever. So, how can you break into this exciting field? Let's dive into some invaluable tips that can help you pave your way to a rewarding career in game design.
10 Tips To Get Into Game Design
1. Master Your Craft
Game design is an art that requires constant honing of skills. Acquire proficiency in relevant software like Unity, Unreal Engine, or other design tools. Understand the principles of level design, UI/UX, character design, and storytelling.
2. Create a Portfolio
Your portfolio is your virtual resume. Showcase your creativity, innovation, and range by including a variety of projects, from concept art to game mechanics prototypes. Tailor your portfolio to highlight your strengths and demonstrate your versatility.
3. Networking is Key
Connect with fellow designers, developers, and industry professionals. Attend gaming conferences, workshops, and online forums to learn, share, and grow your network. Building relationships can lead to invaluable opportunities.
4. Stay Updated
The gaming industry is ever-evolving. Keep abreast of trends, new technologies, and emerging game genres. Being up-to-date not only showcases your dedication but also helps you stay competitive.
5. Internships and Side Projects
Gain hands-on experience through internships or personal projects. Working on indie games or contributing to modding communities can enhance your practical skills and show potential employers your commitment.
6. Educational Background
While not always mandatory, a degree in game design, computer science, or a related field can provide you with a solid foundation and access to resources.
7. Problem-Solving Abilities
Game design involves overcoming challenges and creating seamless user experiences. Highlight your problem-solving skills and adaptability in your portfolio and interviews.
8. Attention to Detail
In the gaming world, details matter. Showcase your ability to create intricate environments, nuanced characters, and polished animations that contribute to a rich player experience.
9. Passion and Enthusiasm
Let your love for gaming shine through. Employers are more likely to hire candidates who are genuinely passionate about the industry.
10. Application and Resume
Tailor your application and resume for each position. Highlight relevant skills, projects, and experiences that align with the specific job requirements.
Conclusion
In a world where creativity knows no bounds, the realm of game design offers endless possibilities. By mastering your skills, building connections, and staying dedicated, you can turn your passion for gaming into a fulfilling career. Embrace challenges, embrace innovation, and let your unique design perspective shine. The gaming industry is waiting to welcome you with open arms, and your dream job might be just around the corner.