Allen Chi is a video game enthusiast. He has recently started to dabble in the world of live video game streaming with the platform Twitch.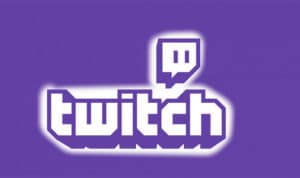 The popular video game streaming platform Twitch is seeing more traffic than ever lately. What began as a niche live streaming service has turned into a full blown league of its own. The website has crafted a community where gamers thrive like never before. 'Celebrity' level streamers, like Fortnite fanboy Ninja, have proven that there's money to be made with the Twitch platform. In fact, many streamers have established real-world careers all by playing their favorite games!
If you've played around with the idea of starting your own Twitch stream, there's no better time to go live than right now. The site is experiencing a rapid increase in traffic, so now is as good a time as any to cultivate your own community on the platform.
Here are some areas to focus on when beginning your own Twitch stream:
No one wants to watch a streamer with a laggy connection and weak gear. Carefully select the best set up for your budget. If you're completely new to streaming, there's no telling where the adventure will take you. You may absolutely love the environment and choose to upgrade your studio to a professional level. Or, alternatively, you may find that streaming just isn't for you. So, be sure to take this into consideration. You can always make alterations in the future. But no one will want to watch your stream if they can't see you, so don't cheap out if you can avoid it.
Here's a simple equipment list to get you started:
Minimum 720p webcam (upgrade to 1080p or 4k later)

USB microphone

Graphics card running DirectX 10 (or better)
Most of your viewers are interested in watching streams of games they already know and love. Although you'll have more freedom once you've established your own community, it's best to avoid the "variety" angle in your streaming's early stages. Luckily, Twitch constantly shows a list of games with the highest number of viewers. Select a game that's in the top 5. This will help you to draw a crowd. Remain consistent at the beginning. When you pick a game, stick with it!
Interact with your viewers
The best way to build a community is to actually acknowledge your viewers. No one likes to be ignored! If your viewers ask you questions, engage with them. Don't be a silent streamer — no one will want to come back for more. If you make your viewers feel like they're a part of something, they'll keep tuning in. When someone enters the chat, say "hello." Make your viewers feel welcome and they'll be sure to stick around!
For more information on gaming, technology, and more, check out the projects and blogs by Allen Chi on Behance and all across his websites and social media.