Checkmate! The Queen's Gambit is capturing viewers diagonally, horizontally, vertically — and every which way.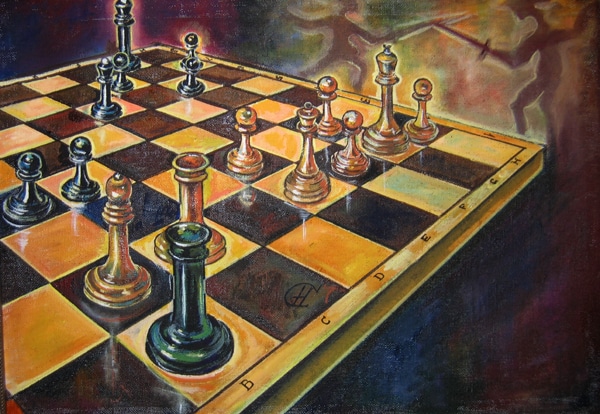 Since its debut, Netflix's chess-centric The Queen's Gambit has been a smash streaming success! But along with interest comes curiosity… Chess connoisseur, Allen Chi, breaks down some of the Frequently Asked Questions (FAQ) about Queen's Gambit.
In its first month alone, Netflix's The Queen's Gambit checked in an incredible 62 million viewers. To say the least, this has earned the series incredible distinction on the platform, now making history as the most-watched scripted limited series on the Netflix streaming service. An exhilarating period drama, the story follows a chess prodigy through her rise to royalty in the chess world.
Along with their intrigue in the series, viewers have taken off in search of answers to their questions about The Queen's Gambit. Here are Allen Chi's answers to some of the most Frequently Asked Questions (FAQ) of Netflix's The Queen's Gambit:
Is the Queen's Gambit based on a true story?
Now, that's a tricky one! No, Queen's Gambit is not directed based off of a true story. However, some might say elements of the story are! To some extent, the fictional prodigy's prowess is largely inspired by real life chess prodigies, like Grandmasters Bobby Fischer, Boris Spassky and Anatoly Karpov. But the real life incorporations don't end there. The series is actually an adaptation of Walter Tevis's novel of the same name. Beth's drug dependency and battle with addiction was actually inspired by Tevis's own similar struggle, which was developed in the same way.
Will there be a second season of Queen's Gambit?
Unfortunately, a second season of The Queen's Gambit is incredibly unlikely. Billed as a "limited series," the story is likely to have concluded, making the entire series contained and complete. But of course, the final decision is up to Netflix's creative team!
Is The Queen's Gambit scary?
There is an element of darkness in Queen's Gambit, which encapsulates Beth's persona all throughout the series.  However, despite dark tones and Beth's ferocious flare, the show is not intent on being a thriller or horror series.  Steeped in drama, the show is only as scary as life itself… which, of course, comes with its own assortment of horrors.

Viewers of Queen's Gambit have found themselves so enraptured by the series that many have even sought out their own chess adventures! International grandmaster and all-around chess superstar, Maurice Ashely, has called the boom in interest "electrifying." Chess aficionados, like Allen Chi, have welcomed newcomers with open arms! (In fact, he encourages newbies to consider learning chess through online platforms, like Chesscademy, while stuck in quarantine.)