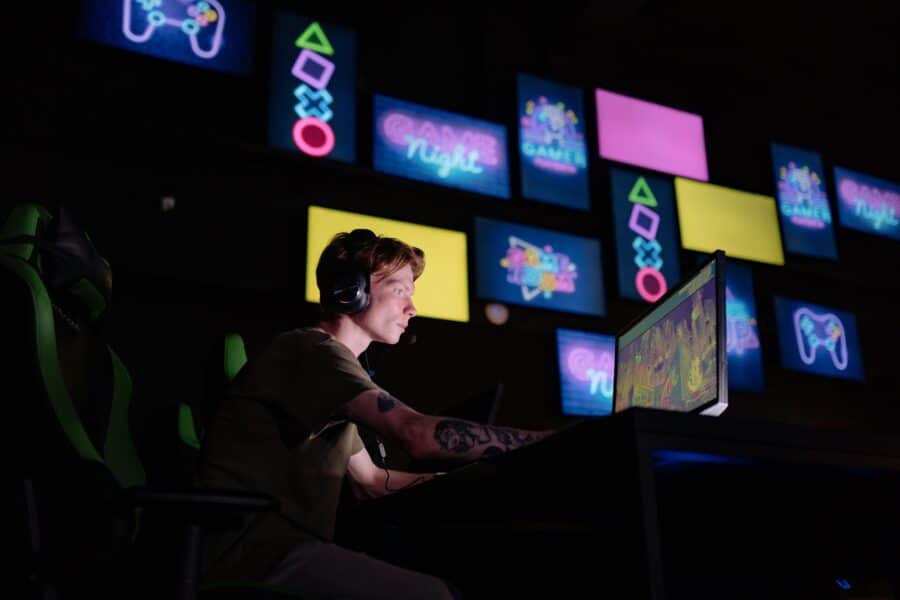 Are you a passionate gamer who spends countless hours mastering tricky levels, competing in eSports tournaments, and streaming your gameplay for an enthusiastic audience? If so, I have fantastic news for you! Gaming isn't just a hobby; it can be a thrilling and fulfilling career choice too! Hi, I'm Allen Chi, a gaming consultant with a deep love for everything gaming, and I'm here to guide you on your journey from being a gaming enthusiast to building a successful gaming career.
7 Tips To Get Into The Gaming Industry
1. Hone Your Skills
Just like any other profession, excelling in the gaming industry requires dedication and practice. Sharpen your gaming skills by dedicating regular time to play your favorite games, both offline and online. Participate in eSports tournaments and challenge yourself to reach new heights. Continuous improvement is key to stand out in the competitive gaming landscape.
2. Network and Collaborate
In the gaming world, connections are crucial. Engage with other gamers and build a network within the gaming community. Join gaming forums, social media groups, and attend gaming events to meet like-minded individuals. Collaborate with other gamers, streamers, and content creators to expand your reach and gain exposure.
3. Create Engaging Content
In today's digital age, content creation plays a vital role in establishing your gaming brand. Start streaming your gameplay on platforms like Twitch or Mixer and interact with your audience. Create entertaining and informative videos on YouTube or TikTok that showcase your gaming prowess and unique personality. Engaging content will attract followers and potential sponsors.
4. Enter Tournaments and Competitions
Participate in as many eSports tournaments and competitions as possible. Winning or placing high in these events can catch the attention of sponsors and potential employers. Even if you don't win, the experience gained and exposure received can be invaluable for your gaming career.
5. Educate Yourself
As a professional gamer, staying updated with the latest trends, strategies, and technologies is crucial. Watch tutorials, read gaming blogs, and follow industry news to stay informed. A well-rounded gamer who understands the gaming landscape will have a competitive edge.
6. Showcase Your Passion
When pursuing a gaming career, passion is your greatest asset. Show your love for gaming through your actions, words, and dedication. Share your personal gaming journey with others and let them see your genuine enthusiasm for the gaming world.
7. Explore Sponsorship and Scholarships
Keep an eye out for any gaming scholarships, sponsorships, and opportunities that you can find. The Allen Chi Gaming Scholarship is just one example of such an opportunity. Applying for these sponsorships can provide financial support and open doors for your gaming career.
Conclusion
Remember, turning your gaming hobby into a profession is possible with dedication, hard work, and a positive mindset. Embrace challenges, learn from setbacks, and stay persistent. The gaming industry is evolving rapidly, and there are endless opportunities waiting for talented gamers like you. So, take the leap, follow your passion, and let your gaming journey lead you to an exciting and rewarding career! Stay tuned to my website for updates on scholarships and sponsorships for aspiring gaming champions. Happy gaming!