Bottled water is a big environmental problem which clogs up our landfills. It's majorly harmful.
In a country I frequently travel to, I often see people carry their own sophisticated thermos (for water, tea, or since it is unclear bottle, it might be bourbon).
My wife has taken to carrying one around (which I initially made fun of) and now both of my kids also carry one around too.
There is a new app called Tap. It is perfect for my family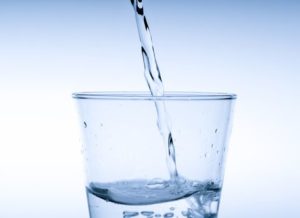 Here's how it works: Tap convinced a bunch of businesses to offer a bottle refill and then Tap published these locations on a map so that one can know the nearest places to get a refill. It's like a physical search engine to identify where one can get water. It's interface is like a map that shows the nearest locations much like Uber shows the nearest Uber drivers or Yelp might show the nearest recommended bourbon bars.
The user can chose different water types: chilled, filtered, sparkling, etc) or different refill types (Water ATM, drinking fountain, counter services, water cooler, and even natural spring!).
The Company is trying to sign up locations and each location gets a blue square Tap sign to hang on its window, thereby subtly badging itself as "cool".  The business gets more foot traffic.
The team at Tap must be doing something right because I can see that the nearby Target, Fatburger, and Jack in the Box have already signed up!
One can also chose to pledge not to use bottled water for 30 days. That is a little aggressive for me this weekend.  I will be an outdoor festival/Benefit and will rely on the convenience of plastics.
However, I suppose the purpose of something like this app is to slowing adjust behavior to lessen our aggregate carbon footprint.
I will let you know how it goes!
As a tech enthusiast in support of clean water charities and initiatives, Tap is definitely a turn in the right direction for the future.
More blogs from Allen Chi:
https://allen-chi.blogspot.com/